Pics of Me
---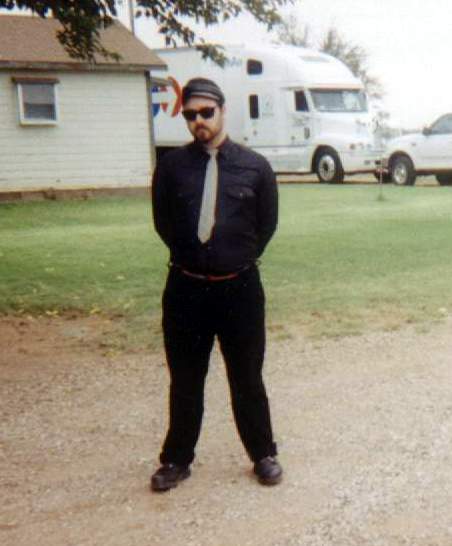 This is me dressed for Brant's funeral (Gordon's brother). I look like an arms dealer.
---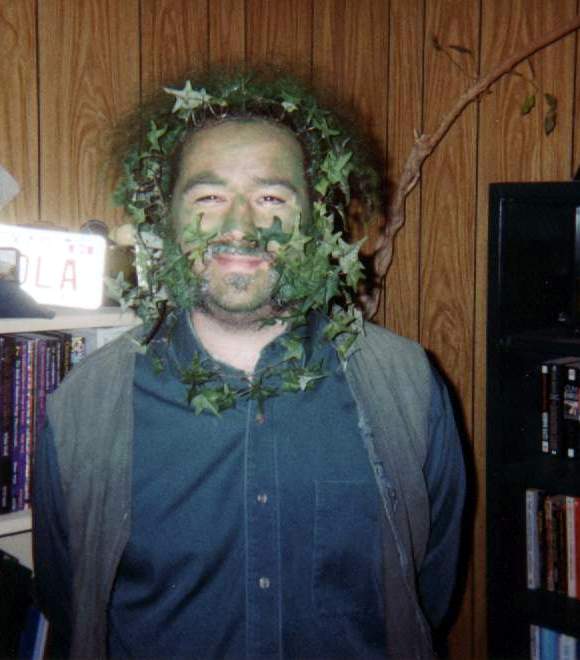 This is me dressed as the Green Man for Halloween 2001. Actually, it looked better later in the evening, probably because of the rum.
---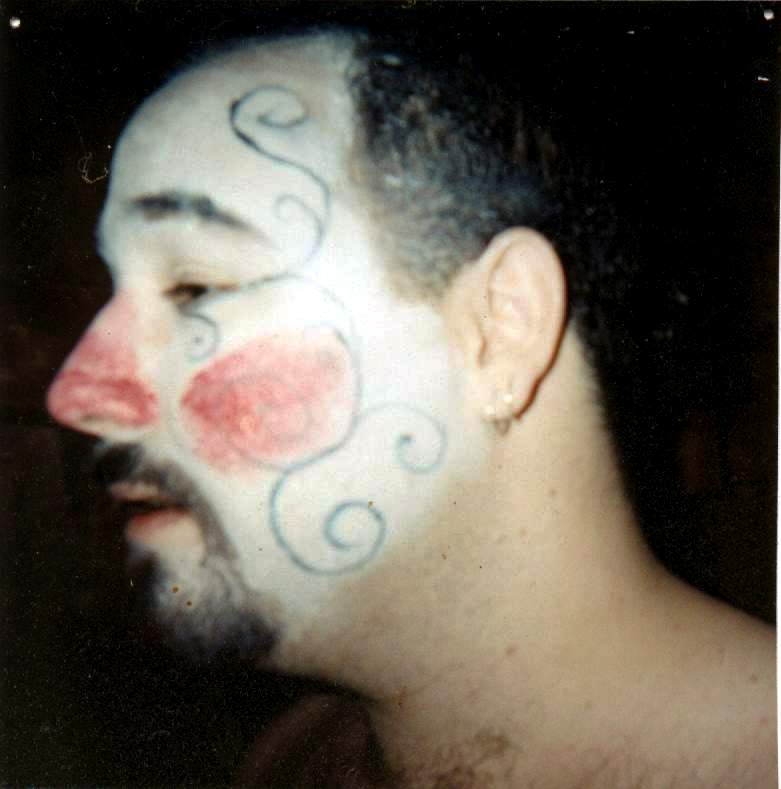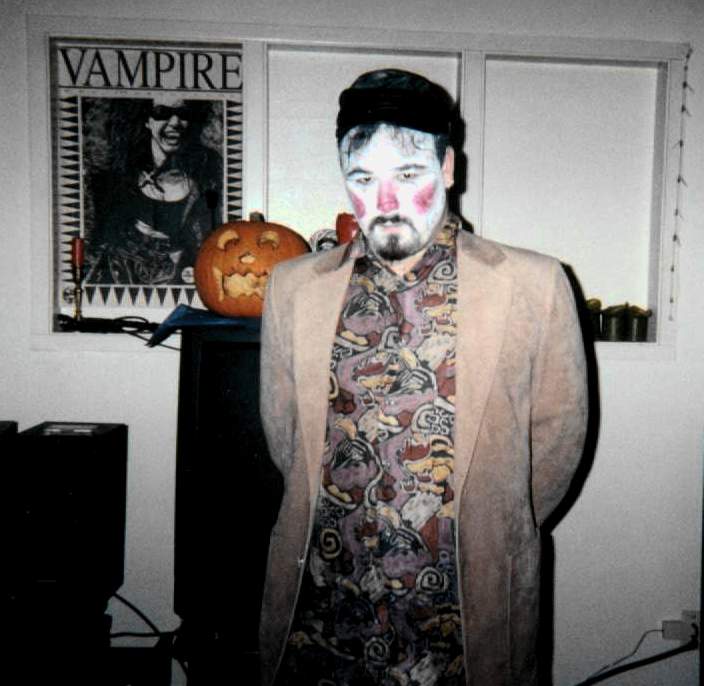 Me dressed as a Nocker for Halloween 2000. Nobody knew what the hell I was. I just thought it looked nifty, and it gave me an excuse to wear that ugly shirt.
---
Comics
Pics of Me
Faire Pictures
Cows
Just Plain Strange
---